As a builder, you'll be well aware of the current housing crisis and the massive demand for new house and pool packages we're all trying to meet. It's a turnaround nobody expected, but if we're smart about how we're serving our clients, we can all benefit from the current economy, and be part of changing Australian lifestyles for the better.
Plungie is Australia's largest manufacturer of concrete pools. We're changing the pool industry with innovation, moving away from onsite construction and towards offsite manufacturing of versatile, durable, beautifully designed pre-constructed pools. As part of your new home build service suite, Plungie can help you provide affordable, high-quality pools without the traditional build delay—so you can deliver on your promise of turnkey construction solutions, and deliver the new build homes with swimming pools your clients are looking for.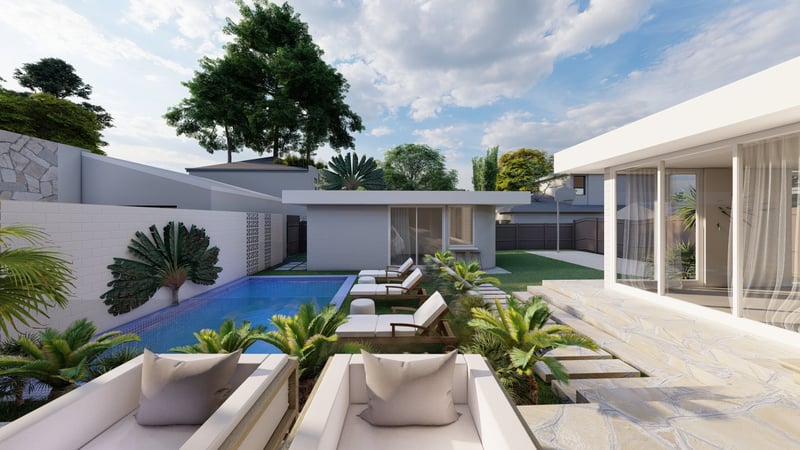 What your customers want
One of the surprising statistics emerging from the COVID pandemic is that Australians are spending 40 per cent more on home improvements than before the outbreak, and investing more than ever in new home builds, as a result of spending more time at home in lockdown and working from home. The booming housing market is predicted only to increase—as is the demand for more dynamic innovation, higher quality finishes, and more optional inclusions in turnkey homes.
Media channels all over the country are reporting that Australians are demanding a higher standard of living in the wake of restricted travel and activities, which is particularly obvious in the unprecedented demand for swimming pools. As a builder, you're probably well aware of it, and are already thinking about how to integrate pools into your builds, or how to streamline the process, so you can keep up with your competitors—and that's where we come in.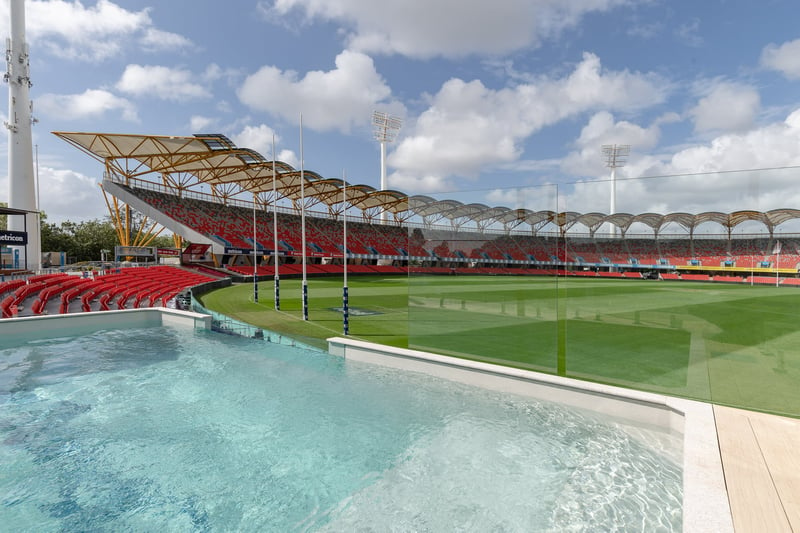 Plungie's turnkey solutions
If you've avoided dealing with pool builders because of the logistics involved, you'll be pleased to know there's a better way to do it. Plungie doesn't need the time or space that onsite builders take: you'll pretty much have control over the whole process, so there won't be any extra bodies and materials hanging around to make your work hard. Our pre-constructed pools are already skilfully designed and prepared, and can be delivered exactly when you're ready for them—no waiting, no build delay.
Plungies are reliably manufactured to exact dimensions and standards, so you know exactly what you're getting: you won't have to deal with unexpected budget blowouts from installation delays, material price rises or skilled trade shortages. At Plungie, we use only high-quality materials—including our signature ecoFinishes in a range of great colours—and we far exceed the Australian standards so you can rest assured that we're as committed to your Master Builders association and HIA accreditation as you are.
We're already working with your competitors
At Plungie, we're versatile enough to not to be locked into one end or other of the building spectrum. We're as comfortable and competent in servicing custom and boutique builders as we are in servicing the major home builders. Plungie pools are the perfect inclusion in home and land packages for first home buyers, but they're also sophisticated enough to suit architecturally designed properties, so the only limit is your client's imagination. Whether it's a rooftop pool for a multi-story high-end residential development (like Graya's Maison), a plunge pool for a coastal haven (like Futureflip's luxury duplexes), or a backyard pool for a all-included family castle by Metricon, Plungie has the right product for your job. Some of our recent projects have involved working with builders in New South Wales and Victoria—because our pools are pre-constructed, they're able to be transported almost anywhere in the country, so we're not restricted like traditional pool builders are. We're not limited, so you won't be either.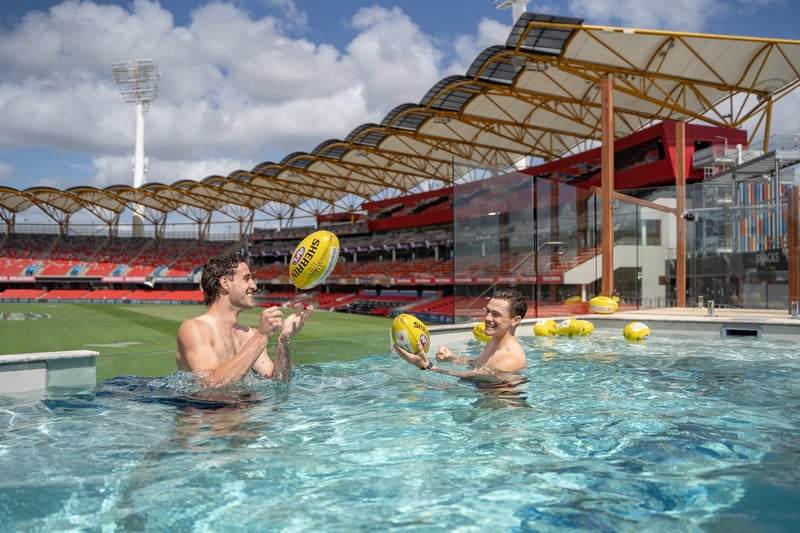 We have the contacts you need
At Plungie, we're passionate about innovation and quality, so we're careful to choose partners who feel the same way. We're as committed as you are to complying with Master Builders Australia and HAI industry bodies, which is why Plungie's pools use only the highest quality materials and are manufactured to exceed Australian safety standards. We're working with the best builders—Brisbane, Sydney, Melbourne and surrounds—to simplify and speed up pool installation so more Australians can live their dream.
If you're only starting the move to pool inclusions, don't worry—we can also point you to the right fencing and landscaping providers to help round out your house and pool package. Contact our friendly staff anytime to find out more about how Plungie can help you deliver turnkey properties and broaden your business's opportunities in the new lifestyle demand.