If you're a builder, there are so many positives to choosing a Plungie - easy installation, cost efficiency, and fast turnaround time being chief amongst them. But builders like Rabb Construction also love the value a Plungie adds to a project.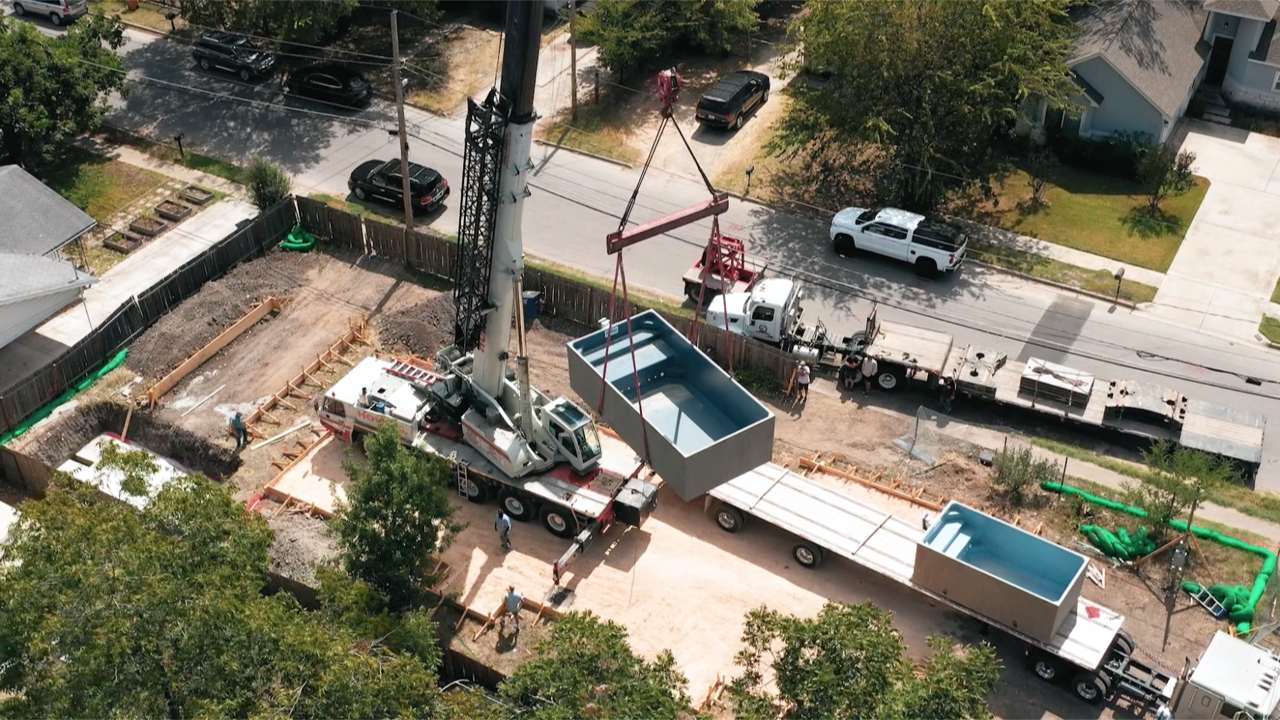 Owner of Rabb Constructions Robert Rabb said; "If you can put a pool on a project like this, you're going to sell it for more money and you're going to sell it quickly."
Rabb Construction are currently building two townhomes in Austin, Texas that requires two pools and chose Plungie for their project, because it meant not only could they save time by getting a pool permit and a building permit simultaneously, but they could manage the process themselves without the need for a contractor.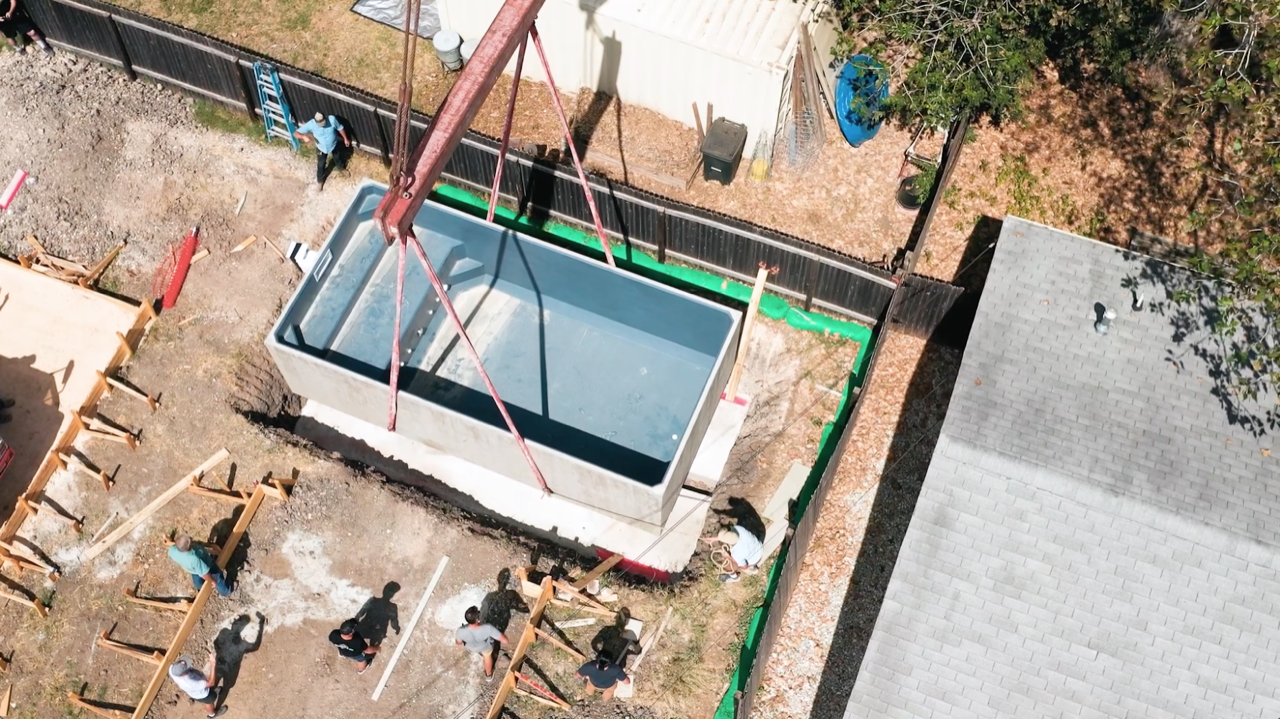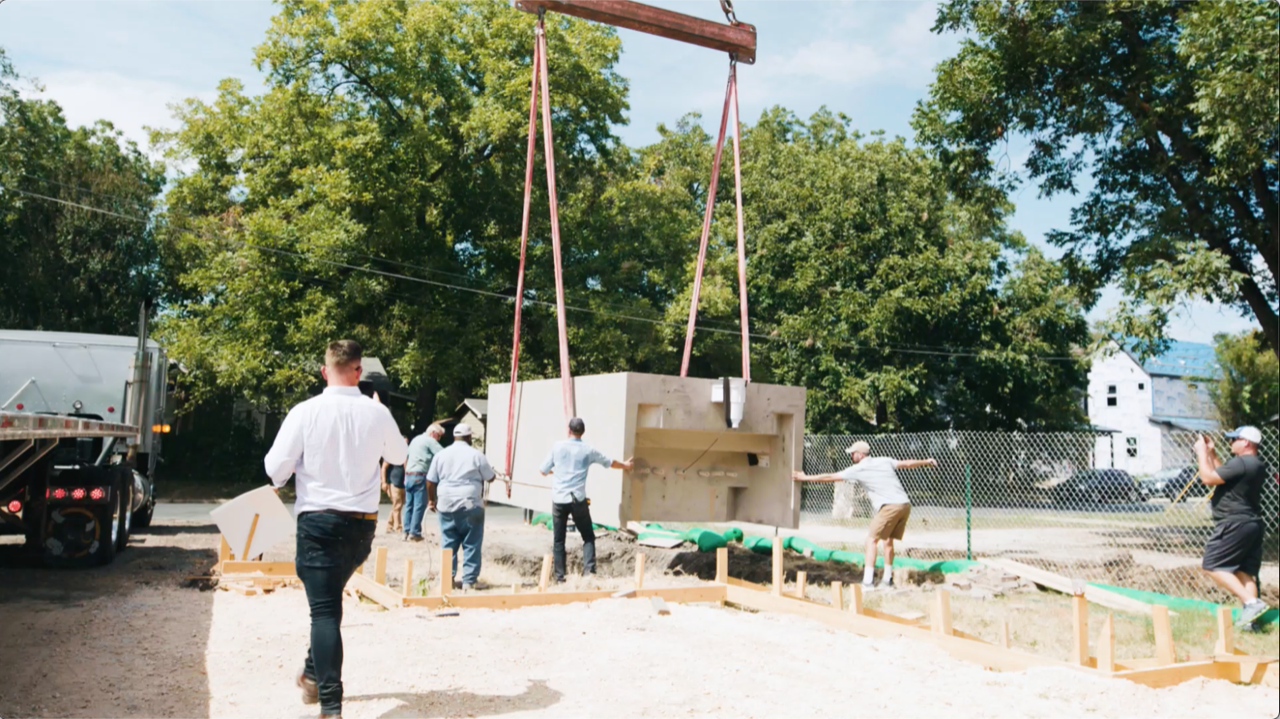 The Plungie Max pools for this particular project were able to be installed before the construction of the house ensuring a more efficient process than trying to build the pools after the houses were completed.
From an installation point of view, the two pools were craned onto site and into position and ready to go within hours.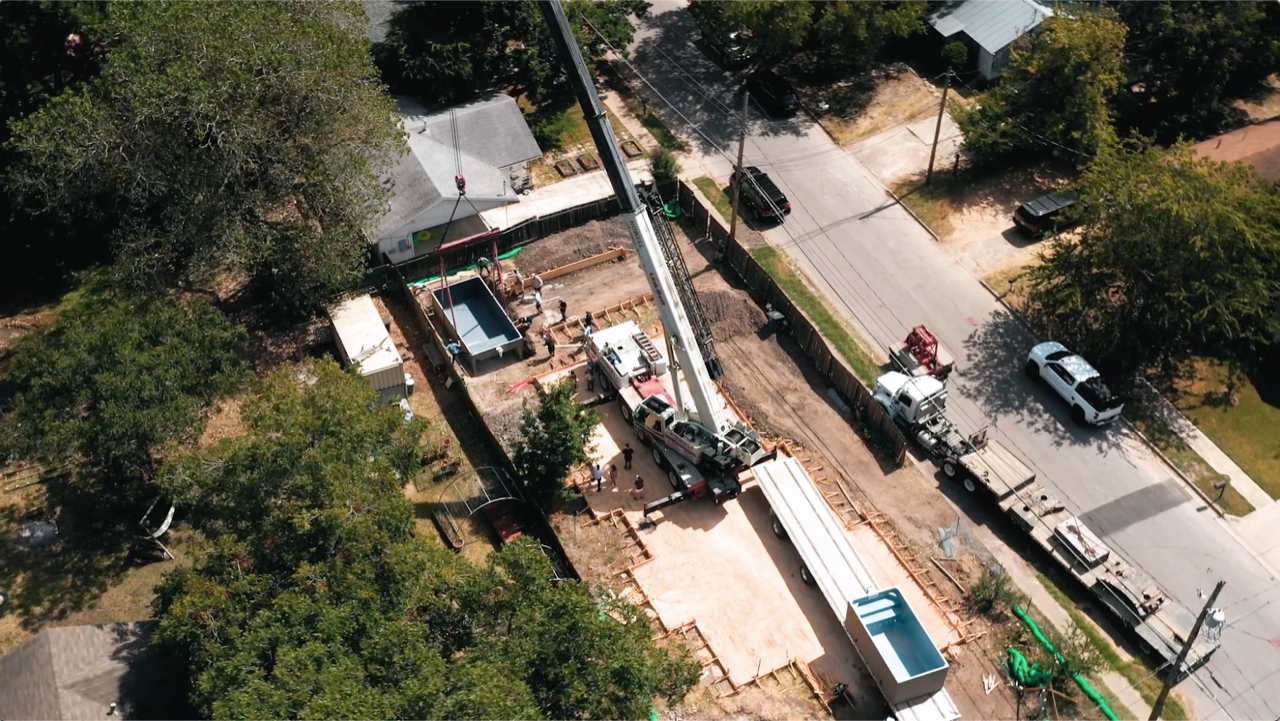 - A pool from the day you order to the day it goes in the ground, in 3 weeks.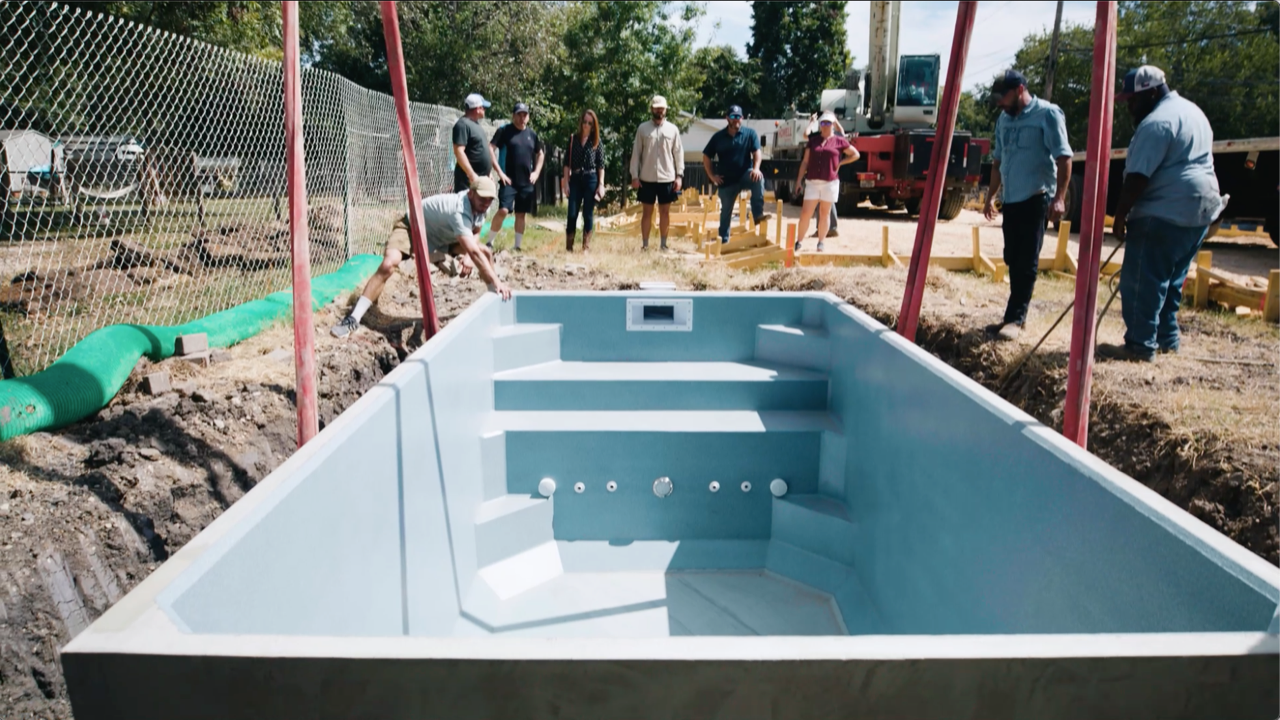 We can't wait to see what the finished townhouses and pools look like.

Contact Plungie today to find out how we can make installation easier for your next project.