For Home Owners

For Builders
For Home Owners
Say hello to the Plungie Arena - the precast round concrete pool of your dreams! The perfect fit for any size yard, the Plungie Arena's round shape makes it the top choice for homeowners looking for a great solution for lounging or recreational swims.
A circular pool with plenty of bench space, the Plungie Arena is the ideal pool for bringing together family and friends on hot summer days.

Round Plunge Pools, like Plungie's Arena Design, have become increasingly popular over the years due to their numerous benefits. First and foremost, the compact size of a round plunge pool makes it a perfect choice for homeowners with limited outdoor space. Its circular shape makes it easy to fit into small or awkward spaces, such as a backyard corner or a patio area. Additionally, the pool's small size means that it requires less maintenance and fewer chemicals, making it a cost-effective option for those who want to enjoy the benefits of a pool without the high maintenance costs.

The compact size of a round plunge pool means it can be heated more efficiently than a larger pool, providing users with a more comfortable and relaxing experience. Overall, a round plunge pool is a smart and practical investment for any homeowner looking to enhance their outdoor living space.
Specifications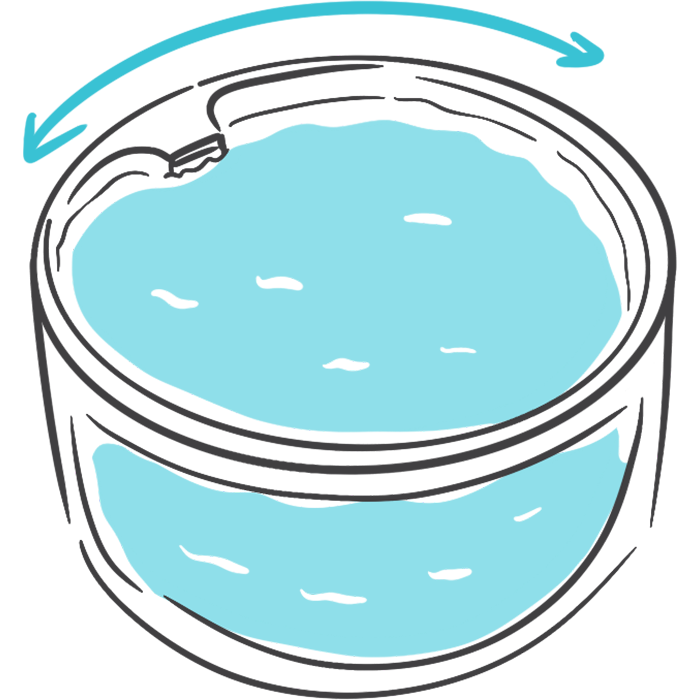 Diameter
External: 11' 5"
Internal: 10' 10"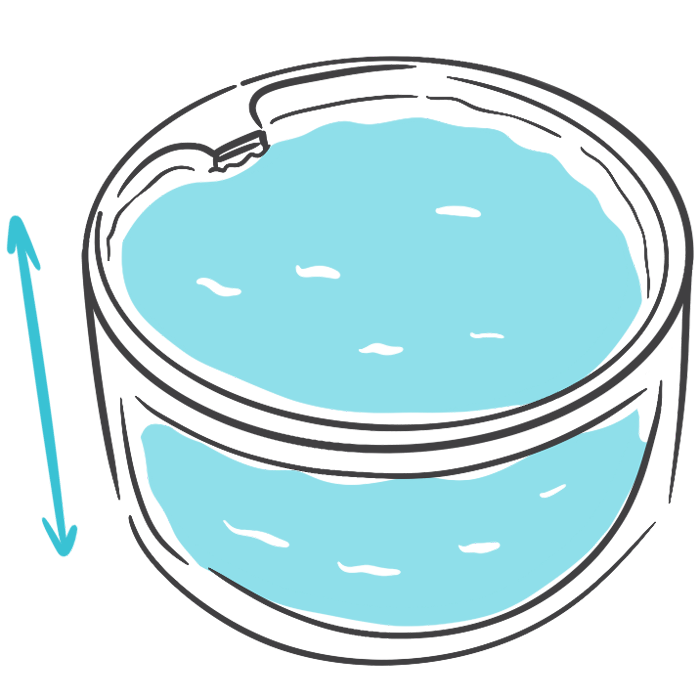 Height
External: 5' 6½"
Internal: 5' 3"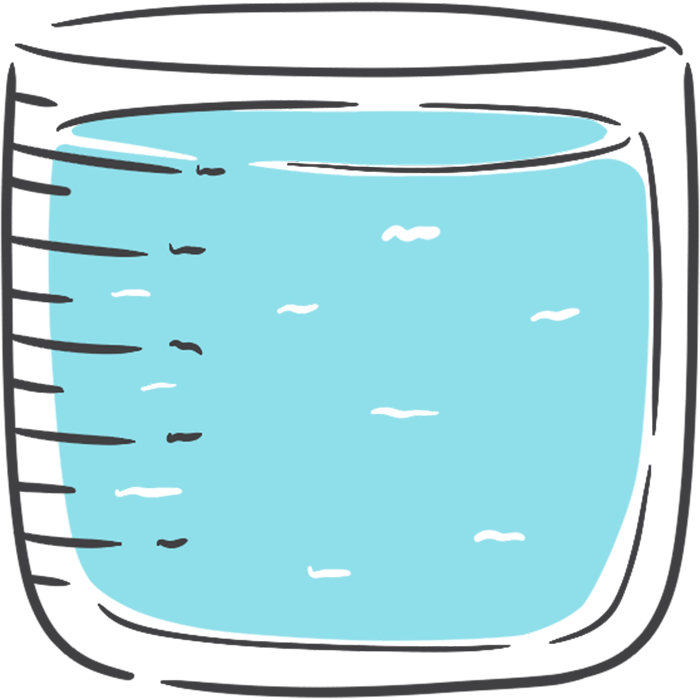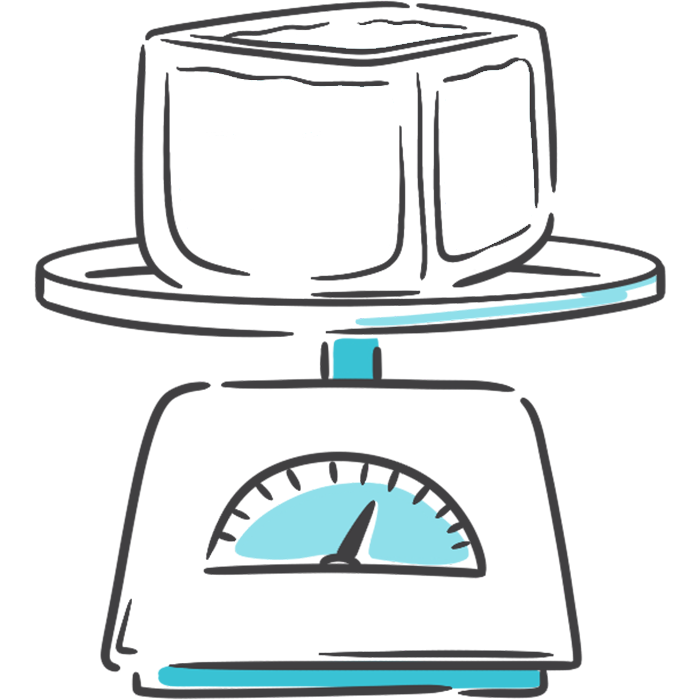 Ready to take the plunge?
Download the Plungie Brochure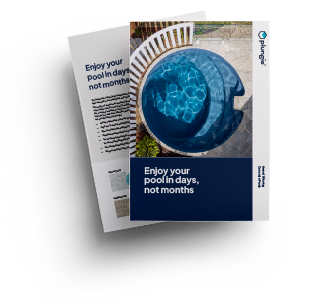 Title Text

Title Text

For Builders
The Plungie Arena is our stunning, round precast concrete pool that'll allow you to make the most of your client's space!
The perfect fit for most landscapes, the Plungie Arena is easy to install and maintain, even in the smallest backyards. 11' 5" diameter and with plenty of bench space, it's an excellent choice for clients seeking a solution that's great for lounging and recreational swims.
Specifications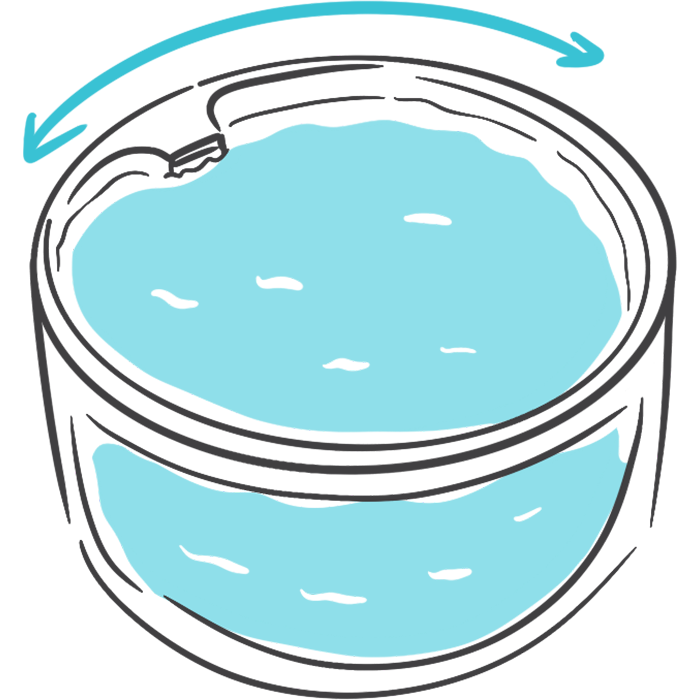 Diameter
External: 11' 5"
Internal: 10' 10"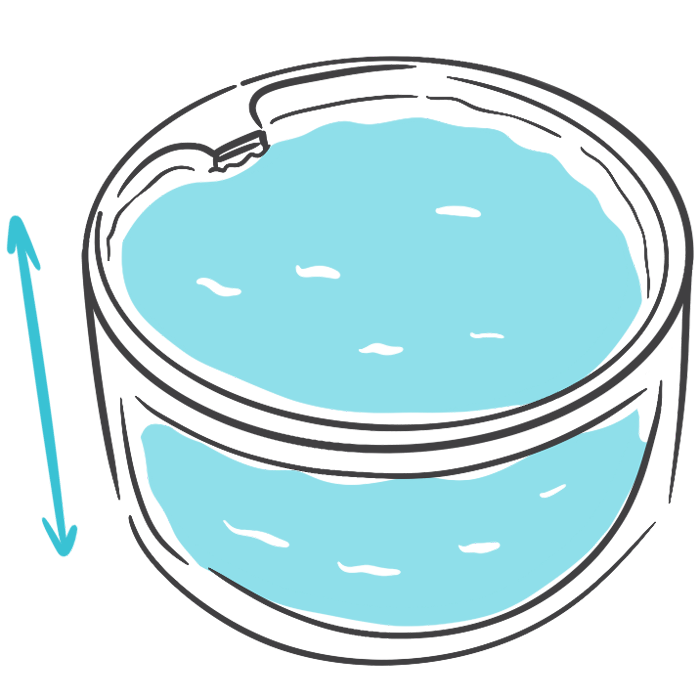 Height
External: 5' 6½"
Internal: 5' 3"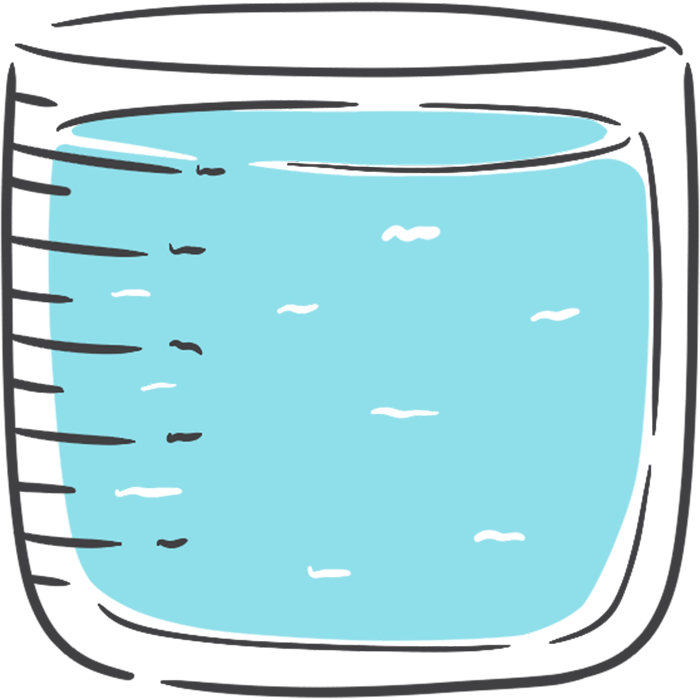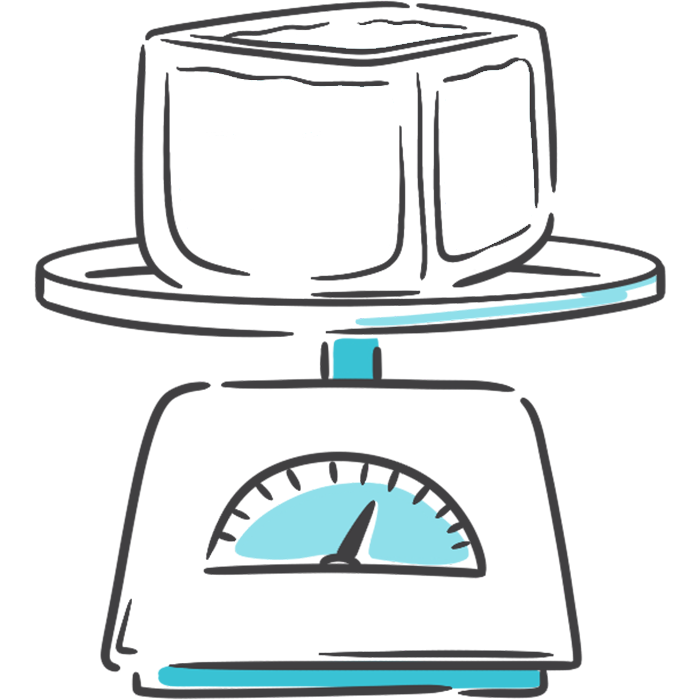 Ready to take the plunge?
Plungie Install Guide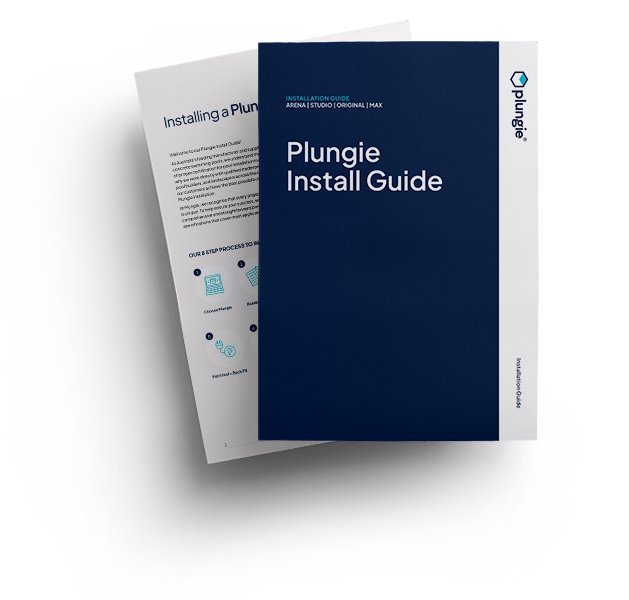 Title Text

Title Text

What's included?
Wondering what you get out of the box with the Plungie Studio? Every pre-cast concrete pool comes with the following as standard.
Highly engineered concrete pool shell
High-performance ecoFinish interior coating
Primary pool fittings pre-plumbed to shell including:

Multi-coloured LED Light
Skimmer Box
2 x

pre-plumbed returns and 2x secondary suctions

Hydrostatic valve

Technical designs and pre-engineered specifications
Our Plungie ten-year structural warranty
Option to add equipment package including pump, chlorinator and filter
We provide it all
Want to set-and-forget your pool cleaning and maintenance?
From our Base equipment package designed to get you in the pool sooner, to our Smart ECO package with wifi-connectivity and smart chlorinator for those who want to maintain their pool remotely - we have equipment packages and add-ons to fit any budget and to fulfill any need! Best of all, forget the Winter chills; our heating packages will allow you to enjoy your Plungie all year round.
Dive into our range below to find the right equipment and add-ons for your pool!
Got questions?
Is the advertised price fully installed?
The advertised price is for the pool only, as installation costs are always site and project-specific. Plungie engage a third party for freight on all deliveries. Where freight pricing is provided to deliver your pool to site, the price quoted is valid for 7 days due to varying third party costs.
Do you do the installation?
We are the manufacturer and supplier only - the installation is organised by yourself through a local builder, pool builder, or structural landscaper; depending on your location. In some states and territories, you can even do it yourself as an owner-builder.
Besides the costs of the pool, what else do I have to pay for?
Additional costs that are always site and project-specific include crane hire, earthworks, equipment, and finishings.
Do you look after certification and approvals?
Certification/council approval is taken care of by your installer or yourself as an owner-builder.
Does the pool need to sit on a concrete slab?
Yes, a pre-engineered concrete slab is required as the base footing for every Plungie to sit on top of. We provide all the engineering and information you or your builder will need at the time of placing your order.
Couldn't find what you are looking for? Head over to our FAQ page for more!